Tourism in Uganda is on the rise and with increased visitor numbers there has never been a greater focus on conservation and protecting the wonderful animals that can be found within the country, that are a major draw for tourists each year.
The most recent development in conservation shows efforts to support some of the most endangered giraffes through collaborations between Uganda Wildlife Authority and Giraffe Conservation Foundation with thetranslocation of 15 Rothschild giraffes from Murchison Falls National Park to Kidepo Valley National Park.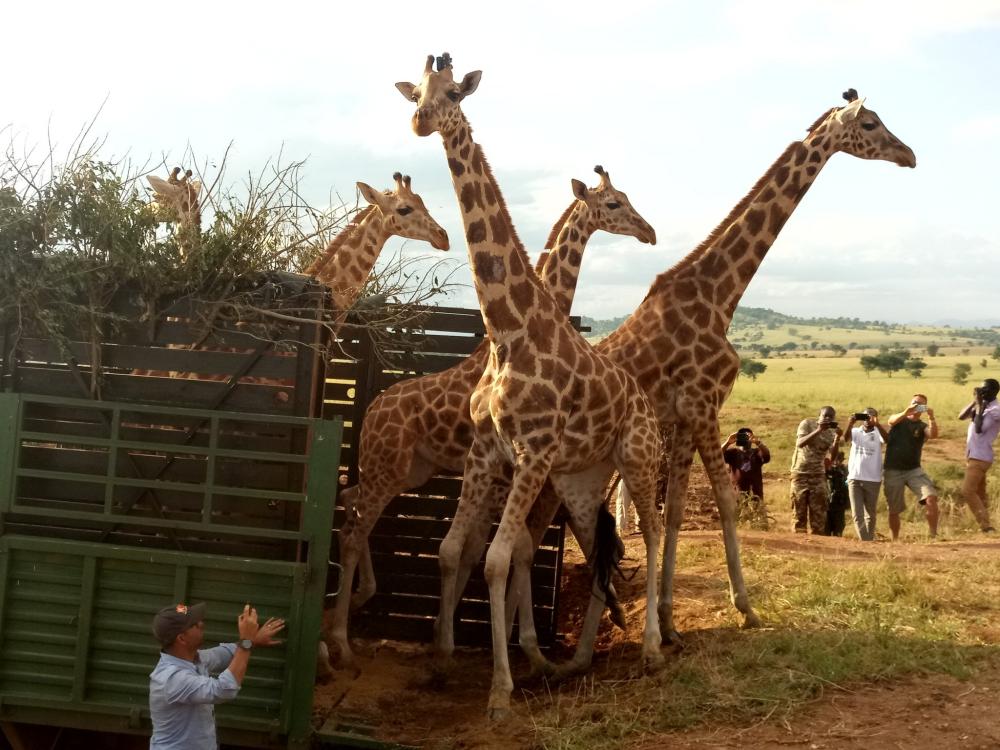 The translocation is predominantly due to conservation efforts that aim to boost the giraffe population in Kidepo and ensure the survival of this endangered species. This translocation strategy will help to ecologically balance out the giraffe population in both national parks, reducing the high-density of certain areas of Murchison Falls and enhancing the sparse Kidepo Valley National Park. As giraffes are one of the greatest attractions to these parks, this translocation is the second of its kind as back in 2017 Uganda re-homed 19 giraffes from the northern to the southern bank of Murchison Falls National Park. More giraffes are accessible to tourists in both Kidepo Valley and on the southern bank of Murchison Falls. The relocation process involves identifying which specific giraffes should be transferred. They then dart the giraffes so that they are unconscious during which rangers will check their heart rates before securing them with ropes and placing them into a customised transport trucks that are cushioned to protect the giraffes during their journey to Kidepo. The team ensures the giraffe translocation is a smooth and successful one, by putting in a huge amount of effort to make sure the giraffes are safely and comfortably transported. This comes after the success of a previous translocation with the first baby giraffe recently born in April 2018 in Mbruo National Park, following a move from Murchison Falls National Park in 2015, proving how valuable the conservation efforts are for ecologically balancing out the population in different areas of Uganda and ensuring that the number of giraffes continue to grow in Uganda.